I am so grateful to my therapist and care manager at Mind Piper who helped me understand the larger narrative of my life and disentangle my emotional mess. It's heartening to see more social enterprises offering people-centric online mental health services. If not for online therapy, I would have been stuck in the same space. I can't even begin to imagine how someone on a wheelchair or a visual impairment can think of availing therapy with the given infrastructure.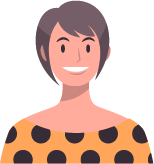 Sweta, 31
At 27, crying is now only a momentary release. It doesn't represent any prolonging feeling because there are none. Whenever I cry about anything or burst into tears, the only thing it represents is that I care. I care about sexual assaults, lonely kittens, broken children, wounded women, injustice, and inequity. The only thing my tears tell me is that I care and that I have compassion. And that it is a good, good thing.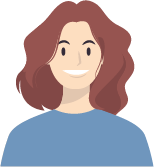 Satya, 27
Most people around me didn't understand the unseen struggle I was going through. Most of them were unaware of the pain I was hiding behind my smiles and posts on social media. Most of them thought anxiety is normal and depression is a part of life. Most of them were busy facing their own fears.
Rchana, 36

So it is only recently that I have started my counselling seasons with Mind Piper. But the sessions have felt downright comfortable, I've had some experience with psychologists before but I never felt the they fit, except for this this time. The sessions provides for an environment that encourages comfort, and a healthy mental health. They're careful with how they presents their words which I believe is a very nice and often missed trait. The sessions are new but I look forward to them, I second question the efficacy of them sometimes but I guess that's just normal and will get figured as we move along.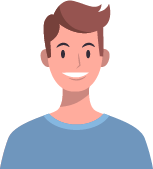 Yash Pandey, 21
This was the first time I was taking therapy. Opening up to an unknown person that too online seemed like a huge risk. However, towards the end of the first session, Mind Piper managed to create a safe space. It made it easier for me to share and discuss personal matters without any hesitation. Throughout my journey, it helped me work on myself using simple guidance which helped in self realization, making the journey towards a better me more fruitful. It also helped me learn basic tips and techniques that can be followed on a daily basis.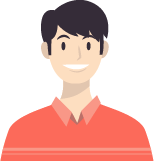 Krishna Wadhwa, 22
Therapy with Mind Piper, provided me with a safe space to be vulnerable. It helped me untangle the knots of issues that I have been facing. It has also helped me grieve my losses, made me confront issues that held me back and has provided me with skills to handle my anxiety. I have an awareness of why I respond a certain way and try to deal with situations in a more mindful manner.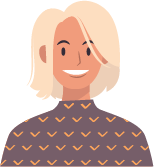 Jasleen Arora, 28